After the festivities in Las Vegas I came back home to California with as much money as I went there with.  Nice to know I broke even, and didn't loose my entire savings to "the city of sin."

Now that I was back in town I was able to work one day before going back to LA for a few more OUTFEST Films.  The first of which was Mulligans, which was shown on Friday night at The Ford.  The Ford was a great place to watch a movie as we watched the movie under the stars and were able to bring in food and beverage.  Since I was the driver that night, I was unable to take part in the beverage; however, there is always next year.
Originally I was supposed to see the next two OUTFEST movies with my friend Michael;
however, Michael was working as a script supervisor on a film, and they changed his schedule around so he was now unable to attend.  Luckily I was able to give Michael's tickets to my good friend Johnny.
I picked Johnny up at 5:30 on Friday and we did not arrive to the theater until around 7:30!  I can't believe it took two hours to get there...  Got to love California traffic!!
The movie Mulligans was fantastic.  Everything about the movie was perfect, the setting, the acting, the direction, the story.  I really loved this movie.  The only thing I would have changed would have been the people sitting in front of me.  While one of them was really cute, and did check me out throughout the night, the others were super annoying.  They continually made snide comments throughout the film, such as, "This movie is so gay."  They also seemed to enjoy laughing at moments in the film that were meant to be touching...  During one of those moments the guy in front of me broke the back of his seat sending it crashing into my leg.
After the movie was over, Johnny informed me that my friends we had been sitting next to kept giving him more and more drinks throughout the film, and that he was going to need help getting down the stairs because he was already drunk.  Since Johnny was already drunk, we decided it would be an excellent idea to continue onto the after party at Club 11.  Here are some pictures taken at The Ford.  If you look closely and squint your eyes you can see Johnny and I in the back row!!  
Here I am with Jovy, who we sat next to at the screening.  I am trying out a new look with the low cut v-neck...  What do you think?
The after party was hosted by D.I.V.A (Diverse and Inclusive Visionary Artists) and it was PACKED!!  When trying to walk around the place you could not help but accidently brush up against people's asses or crotches with your various body parts.  

At one point, I was trying to walk past Reichen Lehmkhul so Johnny and I could find a place to dance .  That night I had completely forgotten that I had not switched to my smaller phone, so I 
 was walking around with my big SideKick LX attached to my hip.  As I saw an open place near where Reichen was standing I accidently brushed my crotchular area, SideKick attached, against one of his friends that had his back to me.  As I passed by Reichen, I accidently brushed up against him as  well.  
When Johnny and I made our way to the open spot to dance I turned around and realized that Reichen's friend that I unintentionally butt raped with my SideKick was JP Calderone from Janice Dickinson's Modeling Agency.  Some of you may know that I have had a bit of a celebrity crush on JP for a few years now.  Needless to say, I was pretty embarrassed, but JP didn't seem to notice the unintentional violation.

Here is a photo commentary I made awhile ago featuring JP.  It's about how people assume all gay people have super powers when it comes to fashion emergencies.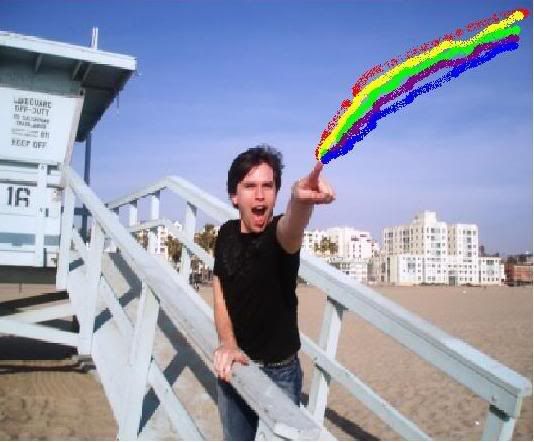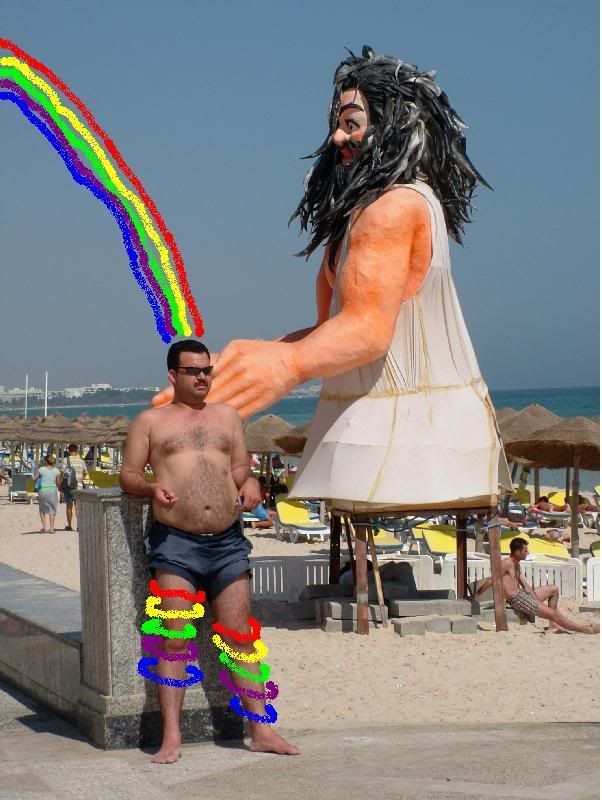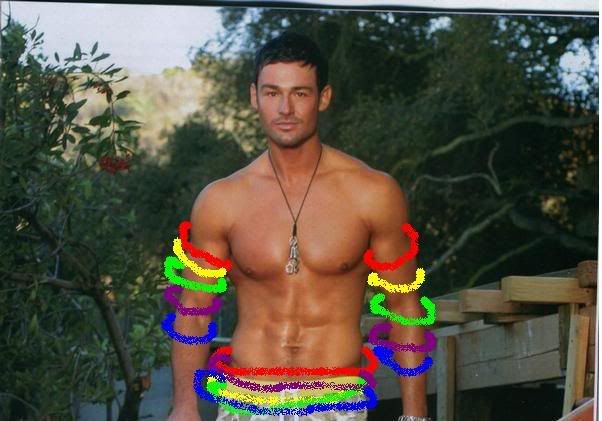 Johnny and I continued to dance and have fun at the after party.  When we decided it was time to go, Johnny was past drunk...  Good thing I was driving :-)  After a quick trip to the bathroom, I gave my parking ticket to the valet and waiting for them to bring my car around.  A few minutes later, they said that my car was on the corner waiting for me.  This particular night, I had borrowed Lori's Prius.  Lori is my Uncle's girlfriend.  

Surprise!!! The car waiting on the corner for me was a cute BMW sport coupe! Perhaps this night I looked like I SHOULD be driving a BMW sport coupe and not a Toyota Prius or a Mazda 626.  As much as I wanted to drive off in that car, I decided to be honest and let the valet know that they brought me the wrong car.
I was also borrowing Lori's car the next day, so before I left to see Another Gay Sequel, she told me that if valet wanted to give me an upgraded car that this time I should take it!!  Perhaps the mistake at valet was an omen... a glimpse into the future if you will???