So you were probably expecting another entry based of my crazy fun weekend; however, I found something even better to share with you all.  Normally I do not put a lot of stock into what the Orange County Register's horoscopes say, but today's told me to go out and rent a few movies.
Being an OUT actor I felt it necessary to get at least one film that supports my profession and those that work so hard for me and others like me to have careers.  
So I headed down to Blockbuster to see what they would have to offer.  I know what you might be thinking.  The chances of finding an LGBT film in Blockbuster should be like finding a needle in a haystack...  Or perhaps a gaystack, depending on the film; however some maybe surprised to know that Blockbuster (The one near my house anyway) actually carries a decent stock of LGBT films.  In the last year I have rented from them:  Eating Out, Eating Out 2, Boy Culture, Dante's Cove Season 1, and Another Gay Movie.  
Originally I was going to rent "Edge of Seventeen" or "Gypsy 83", both directed by the fabulous Todd Stephen's, both recommended recently on the highly popular LGBT website The Smoking Cocktail.com. While browsing I happened upon "The Curiosity of Chance," which I believe re-screened at this years OUTFEST.  (Side note, while I have not yet seen "Edge of Seventeen" or "Gypsy 83" I do fully intend on renting them at some point...  That is if Blockbuster carries them.)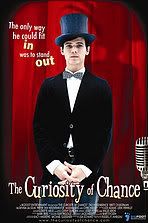 "The Curiosity of Chance" was written and directed by Russell P. Marleau and is by far the best LGBT Film I have seen.  The writing and direction provided by Marleau was stunning and the performances the cast delivered really assisted in creating a visual representation of his art.  The film stars Tad Hilgenbrinck (American Pie Presents:  Band Camp) as Chance Marquis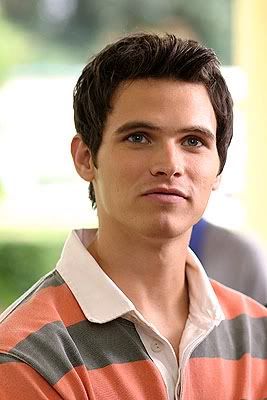 and Brett Chuckerman (Eating Out 2) as Levis Sparks.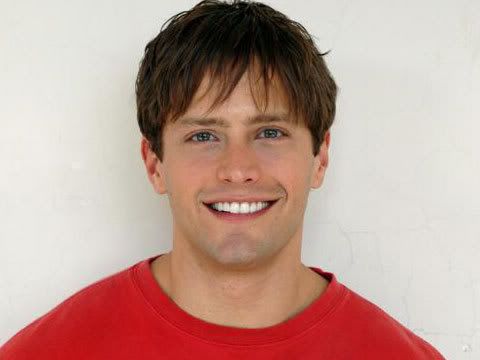 The story is set in the 1980's "The decade fashion forgot"..." and follows Chance through his first year at a new school and the struggles he faced while trying to fit in.

If you are looking for an outstanding LGBT film or a sweet 80's retro movie, I definitely suggest that you check out "The Curiosity of Chance."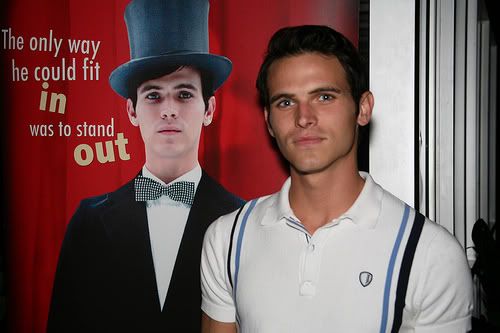 www.thecuriosityofchance.com